The Yankee Rebel is the perfect location for your wedding rehearsal and/or wedding reception! 
For your special celebration, your guests will be offered a customized menu featuring five entrées from either our "Astor" or "Stewart's" menus for their dining enjoyment. You, as the host, have the opportunity to choose from one of these popular menu selections.
For smaller groups we would be happy to work with you to customize your own menus! (Children's menus are available.)
For your beverage selection the restaurant offers a full bar selection featuring a large list of wines by the glass from our wine list, champagne, bottled beer & draft beer, martini menu, ice cream drinks, soft drinks with an old fashioned draft root beer, ice tea, milk, hot tea, and Leelanau (from MI) coffee.
The décor for the Yankee Rebel is early American and the restaurant is decorated in rich tones of wood, colonial blue and beige. The table centerpieces are vases of fresh cut flowers for daytime and elegant lanterns for evening. Linen placemats and napkins are the normal dinner table setting. Linen tablecloths and a cake table are available upon request.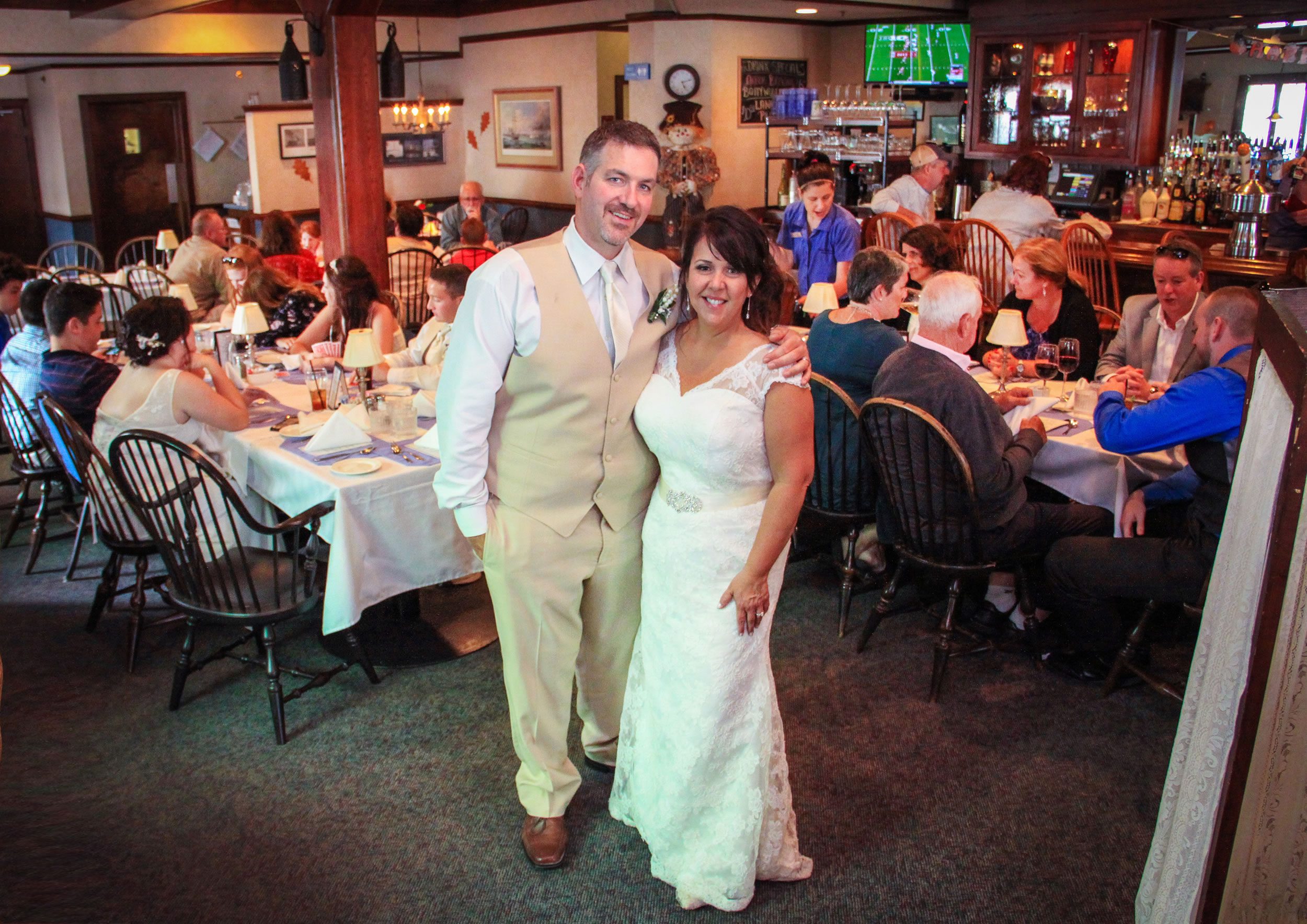 The restaurant is centrally located on Astor Street in the heart of town with just a short walk from all boat lines, churches and most lodging facilities.